Julie and Don Ulmer started weaving rugs in 1990 with a single loom, which Don built, in a small building in Hawarden, Iowa. It was the beginning of InWeave, and we were very proud of our first rugs, which were traditional "rag rugs." We worked hard and traveled extensively, showing them at art/craft shows around America.
Although we were only able to produce limited sizes and designs in those early days, customers were impressed with our high quality and great prices. They told their friends and family, and before long, we started getting requests for rugs in a variety of sizes, colors and textures. Over the years, we have continually expanded to meet the needs of our customers and now have 10 looms in different sizes. We have the capability of producing almost any rug our customers may want.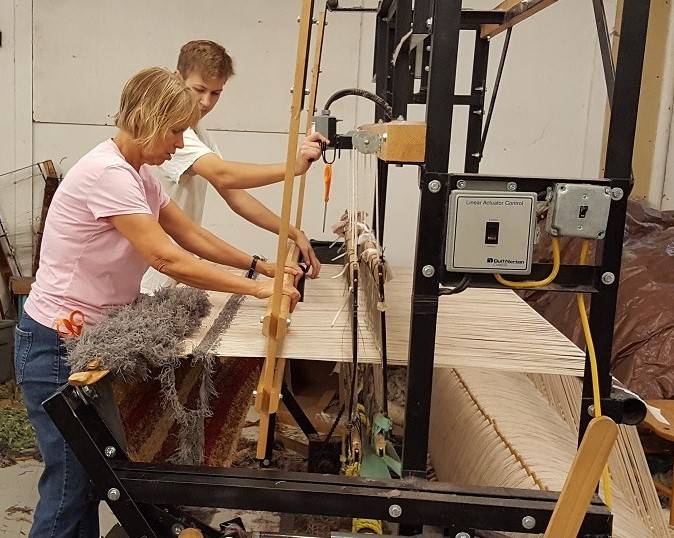 We've shown shoppers that outstanding service, great prices and high quality rugs can evolve from a small beginning. Our specialty is collaborating with customers on the design they want and often match wallpaper, paint and flooring samples to produce a rug unique to their homes and decor. InWeave is dedicated to blending quality, beauty and great service and prices in all our products.
Thanks!
This field is required
This field is required
This field is required
Contact us today to learn more about our beautiful, hand-woven rugs. We will be happy to assist you in selecting the perfect blend.
In-Weave
821 Central Avenue
Hawarden, IA 51023
712-551-1523
800-646-9328
inweave@gohitec.com